Fine Carved Spoons, Bowls & Treen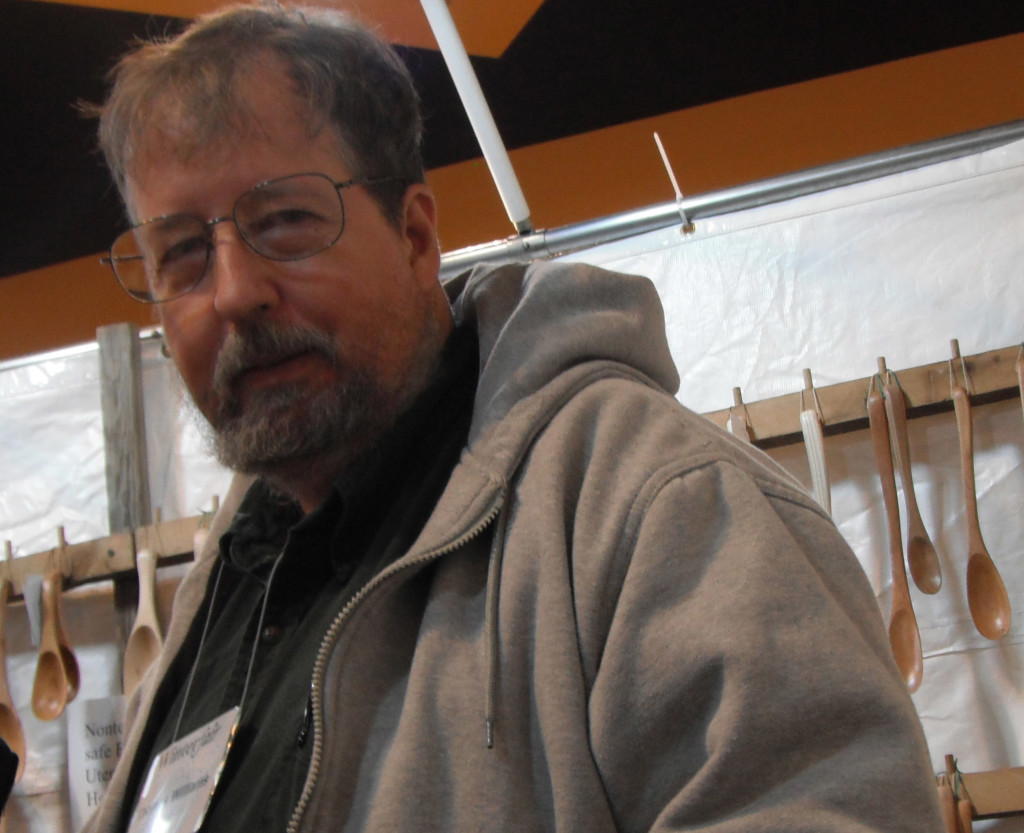 I was born in Paris, KY and grew up on the farm owned by my mother, who taught me basic woodworking skills.  She also told me about our ancestors, T. K. Marsh and B. B. Marsh, famous Bourbon County, Kentucky silversmiths and tall-case clockmakers who flourished in the first half of the 19th Century.
 I began carving hardwoods after the Sharpsburg earthquake downed a wild cherry on the farm in the summer of 1980.  I had finished several bowls and a couple of spoons before I gained membership in the Ky Guild of Artists & Craftsmen in August 1981.  By 1986 I began concentrating on carving utensils. Over the next several years I simplified their design until they emulated the clean lines of my ancestors' coin silverware, while they retained my initial interest in asymmetrical design.  No two of my utensils are exactly alike because they follow the natural patterns of forest wood.
 Currently I carve rock maple, cherry, ash, locust and walnut culled from our small farm.  Sometimes I find or I am given other woods, such as apple, pear, persimmon and pecan.  For my sealed utensils I use a salad bowl varnish especially formulated to meet FDA requirements for contact with food.
In 2005 a customer asked me to make several spoons which had no finish so that her son, a professional chef, could use them at the French restaurant where he worked. I recalled the gloss I'd seen on hoe handles and locust gate posts which had been produced by hand friction and so I conceived "Nude Wood", utensils steamed and then buffed to a high sheen but without any finish.  These are very popular with customers who prefer all natural products.  Cooks may allow these to season naturally in use or they may coat them with a small amount of food-grade mineral oil for a glossier, if darker, finish.
 I still live on my small Bourbon County farm with my wife, the poet Sherry Chandler
TR Williams' work can be found on line at the Appalachian Fireside Gallery, Berea, KY and Kentucky Artisan Center at Berea, Berea, KY.